Home Heating Oil and BioFuels
Heating Oil In Manhattan, Bronx, & Surrounding Westchester County Areas.
Petroleum Kings provides convenient automatic home heating oil delivery.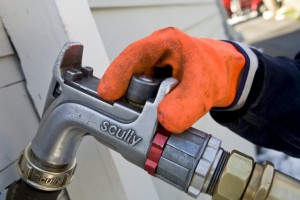 Home Heating Oil and Biofuels In Yonkers, White Planes, & Surrounding Westchester County Areas.
Thousands of homes and businesses in your neighborhood rely on Petroleum Kings to provide them with quality home heating oil and comfort services. Our state of the art automatic delivery system allows us to maximize the efficiency of our delivery process and ensure that you're always fully supplied with the fuel you need. We guarantee timely, accurate deliveries of heating oil and environmentally friendly biofuel, when you need it.
BioFuels In Yonkers, White Planes, & Surrounding Westchester County Areas.
Save money and help the environment with clean, renewable biofuel heating oil. Contact Petroleum Kings today at (914) 576-4040.
Petroleum Kings biofuel heating oil is nontoxic, produced domestically and essentially sulfur-free- reducing the level of carbon emissions in our environment and our dependency on foreign oil. The best part? Using clean-burning fuels may qualify you for government tax incentives. Contact us to learn more.
Heating Oil (ULSH) Ultra Low Sulfur Heating Oil
We are proud to offer ultra-low sulfur heating oil (ULSH), an environmentally friendly heating oil associated with cost savings, higher boiler efficiency, greater fuel consistency, and reduced maintenance and cleanings of your equipment. Studies have found that ultra-low sulfur heating oil reduces the production of sulfur dioxide by over 70 percent compared to traditional heating oil. Contact us to learn how you can increase your government tax incentives when you switch to ultra-low sulfur heating oil.
Annual Oil Boiler Service Contract (Residential) Application Residential Customer
You are always our #1 priority:
Contact Us

We're available 24/7. Call us at (914)576-4040. Or fill out our Contact Form.