How to Get in Touch with Petroleum Kings
Looking to sign up for automatic oil delivery with Petroleum Kings? Maybe you're in need of a tune-up? Perhaps you'd like to set up fleet fueling services? Whatever the case, it all starts with contacting us. Here's how to get in touch with Petroleum Kings.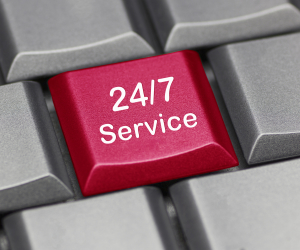 Phone & fax
Dial 914-576-4040 for 24/7 service from Petroleum Kings. Our customer service team is on-hand at all times to resolve emergencies and respond to inquiries. You can also send a fax to 914-576-9040. Call us at 914-576-4040 ext. 2 if you have an emergency.
Online
Prefer to hop on the computer instead? We've made it easy to get in touch with Petroleum Kings online. Simply fill out our contact form, and a representative will be in touch shortly. Alternatively, send an email to info@petroleumkings.com or go here to request a free quote.
Mail
To send mail directly to our office, use the following address:
Petroleum Kings LLC
745 Nepperhan Ave.
Yonkers, NY 10703
Social media
Petroleum Kings is also available across social media. We use the social web to offer tips on heating, oil, energy efficiency and more! Like us on Facebook and follow us on Twitter and Google+ for access to these pointers and more.
As you can see, we've made it easy for you to get in touch with Petroleum Kings. That's because customer service is of utmost importance to us! We look forward to speaking with you.
Tags: Diesel Fuel Delivery Hartsdale, Diesel Fuel Delivery Mamaroneck, Diesel Fuel Delivery New Rochelle, Diesel Fuel Delivery Scarsdale, Diesel Fuel Delivery Westchester County, Diesel Fuel Delivery White Plains, Diesel Fuel Delivery Yonkers, Get in Touch with Petroleum Kings, Heating Oil Mamaroneck, Heating Oil New Rochelle, Heating Oil Scarsdale, Heating Oil Westchester, Heating Oil Westchester County, Heating Oil White Plains, Heating Oil Yonkers, Oil Delivery Mamaroneck, Oil Delivery New Rochelle, Oil Delivery Westchester County, Oil Delivery Yonkers, Oil Westchester
Posted in About Us |