Commercial Fuel & Equipment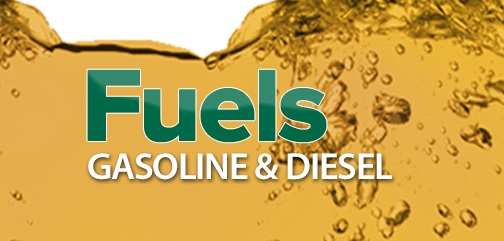 As your commercial fuel and energy source, you can count on Petroleum Kings to help manage and improve your commercial fuel operating costs. We offer automatic delivery of a range of fuels to suit your particular business requirements and energy saving needs. 
Our range of environmentally-friendly fuels reduce smoke, minimize particle output and lower emissions — to help lower your operating costs.
Energy Efficient Fuels Include:
Platinum Ultra-Low Sulfur Diesel Fuel – This clean, safe and environmentally friendly ultra-low-sulfur diesel fuel that will reduce smoke, minimize particle output and lower emissions – all of which contributes to lowering your operating costs!*
#2, #4, and #6 heating oils
Premium Diesel Fuel
High detergent Gasoline's
Kerosene, #2, #4 and #6 oils
Biofuels
Dyed and clear ultra-low sulfur diesel
Gasoline
Commercial Equipment 
We offer energy-efficient heating (burners and boilers) and air conditioning equipment installation and services that will help you burn less oil, lower your energy costs and protect the environment.
Natural Gas –Our team of expert technicians can also take care of all of your natural gas equipment installation and service needs.

 Commercial Seasonal Equipment Inspection Scheduling
Our equipment inspection scheduling ensures that your commercial systems are at peak performance to meet the demands of every season. A properly tuned boiler or furnace burns about 5% less fuel than one that isn't, so a schedule of regular tune-ups can lead to substantial savings over time, especially if you are heating a large space. Regular servicing also extends the life of your valuable equipment by detecting problems before they become serious and necessitate expensive repairs.
 Commercial Air Conditioning Equipment & Service
Is it time to upgrade your current HVAC system? We also offer a range of energy-efficient AC equipment options that will help reduce your energy costs and go green, with expert installation and service. 
Our commercial HVAC experts also offer ongoing maintenance options. For a low monthly payment, we'll do quarterly maintenance visits, give you emergency service as needed, and offer you discounts on parts. We're your HVAC company for both preventative maintenance and repair of existing issues.
Our top consideration is offering you a quick turnaround for whatever HVAC services you require. When you call us to inquire about repairs for your air conditioner or installation of a new boiler, we'll get an HVAC contractor out to your property as soon as we can. If possible, we'll give you same-day service. We know how important working commercial HVAC systems are to the health and happiness of your employees and customers, and thus the success of your business. We'll be there for you when you need us.
For more information about what sets Petroleum Kings apart from other local HVAC companies, give us a call today. We'll tell you about our commitment to reasonable prices and our comprehensive one-year warranty on all commercial HVAC service. We're licensed and insured, with ample training and hands-on experience. We're also EPA certified to handle the refrigerants used in your commercial refrigeration units and air conditioning systems. Making Petroleum Kings your HVAC company of choice is a smart business decision. We'll give you our best, every time! 
Commercial Heating Ventilation and Air Conditioning Service

Commercial HVAC Maintenance

Business HVAC Service
 You are always our #1 priority:  
Contact Us

We're available 24/7. Call us at (914)576-4040. Or fill out our Contact Form.