Benefits of Oil-Powered Water Heaters
Anyone who's switched to an oil-fired water heater knows that it's a more cost-effective way to get virtually unlimited amounts of hot water. Oil heat is unique in its ability to produce a dependable and affordable hot water. Below, we take a closer look at the benefits of oil-powered water heaters.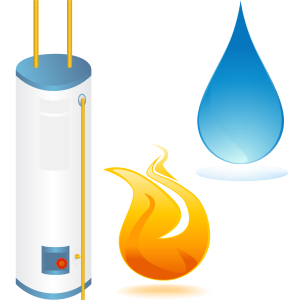 1. Improved efficiency
Yes, water heaters that run on oil can cost a bit more to install. However, they are able to heat water fast and for less money. Imagine paying less but getting more hot water?
2. High recovery rate
Oil-powered water heaters can heat up large amounts of water rapidly. This means it has a high recovery rate. A water heater's recovery rate is the amount of water a unit can raise by 100 degrees in one hour. For example, if a water heater can increase the temperature of 40 gallons of water by 100 degrees in an hour, then it has a 40-gallon recovery rate.
3. Flexibility
Water heating systems that run on oil are available in two categories: direct and indirect. This added flexibility makes it easier to find a water heater for your family. Keep in mind that two adults need much less hot water than a family of six!
Have more questions about the benefits of oil-powered water heaters? We're here to help. Call Petroleum Kings today at 914-576-4040.
Don't forget to connect with us on Facebook, Twitter and Google+ for more tips and tricks!
Tags: Benefits of Oil-Powered Water Heaters, Diesel Fuel Delivery Hartsdale, Diesel Fuel Delivery Mamaroneck, Diesel Fuel Delivery New Rochelle, Diesel Fuel Delivery Scarsdale, Diesel Fuel Delivery Westchester County, Diesel Fuel Delivery White Plains, Diesel Fuel Delivery Yonkers, Heating Oil Mamaroneck, Heating Oil New Rochelle, Heating Oil Scarsdale, Heating Oil Westchester, Heating Oil Westchester County, Heating Oil White Plains, Heating Oil Yonkers, Oil Delivery Mamaroneck, Oil Delivery New Rochelle, Oil Delivery Westchester County, Oil Delivery Yonkers, Oil Westchester
Posted in Water Heaters |