A Breakdown of New Water Heater Standards
Most of us don't think about our water heater until that awful moment in the shower when the hot water's run out. However, it's time to pay attention, because as of April 16, 2015, new efficiency regulations have been put into place. Here's a breakdown of new water heater standards: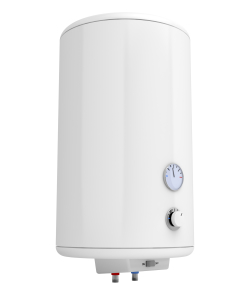 1. They apply to all types
Whether you have a gas, electric or oil water heater, the new water heater standards apply to you. If you own a tankless water heater, you're in luck — most already meet the new standards for efficiency.
2. Large units are most affected
Water heaters with a capacity of 55 gallons or more "will need to shift to new technologies to achieve the efficiency gains," according to Consumer Reports. The update can cut utility costs by up to 50 percent, depending on what technology is used.
3. Residential water heaters won't see a big difference
Most home water heaters do hold less than 55 gallons of water, so they won't be affected as much. In fact, the new standards will increase efficiency by only around 4 percent. Models from brands like Bradford White and Rheem are already on the market and comply with the new water heater standards.
Have more questions? Don't hesitate to call Petroleum Kings at 914-576-4040! Our highly trained and experienced team of technicians is here to provide tips and pointers. Don't forget to connect with us on Facebook, Twitter and Google+!
Tags: Diesel Fuel Delivery Hartsdale, Diesel Fuel Delivery Mamaroneck, Diesel Fuel Delivery New Rochelle, Diesel Fuel Delivery Scarsdale, Diesel Fuel Delivery Westchester County, Diesel Fuel Delivery White Plains, Diesel Fuel Delivery Yonkers, Heating Oil Mamaroneck, Heating Oil New Rochelle, Heating Oil Scarsdale, Heating Oil Westchester, Heating Oil Westchester County, Heating Oil White Plains, Heating Oil Yonkers, New Water Heater Standards, Oil Delivery Mamaroneck, Oil Delivery New Rochelle, Oil Delivery Westchester County, Oil Delivery Yonkers, Oil Westchester
Posted in Tips, Water Heaters |